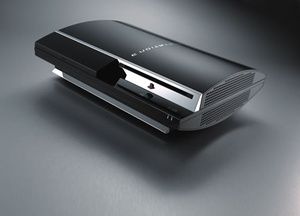 According to
Sony
Corp. CEO Nobuyuki Oneda, manufacturing costs for the
PlayStation 3
have dropped 70 percent since the console's launch in 2006, leading to more speculation that a price cut is coming soon.
"The cost reduction since we introduced the PS3 is very substantial and this is on schedule,"
said Oneda, via
GI.biz
"We don't disclose how much of the PlayStation 3, specifically the cost deduction, was achieved during the past two years. But that is on schedule."
When asked for exact figures, he added:
"About 70 percent, roughly-speaking."
At launch, the console cost, (unconfirmed), $800 USD per unit, meaning Sony was losing a substantial amount of money on each console shipped.
As of January 2008, costs had reportedly fallen 50 percent to $400 USD and now, according to the latest report, the console will cost $265 to manufacture, meaning Sony is actually making money on hardware sales, finally.
The 80GB model of the console retails for $400 USD.