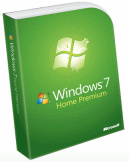 Microsoft Corp.
and chip makers including
Nvidia
and
Advanced Micro Devices (AMD)
are working on the
DirectX 11
application programming interface (API) to maximize its potential for more realistic graphics, improved multimedia performance and other features in
Windows 7
. Software designed to unload tasks from the CPU to graphics processing cores is not new, but Microsoft aims to maximize on the potential of breaking up tasks to multiple cores in its new operating system.
Nvidia is using DirectX 11 with Windows 7 and its own hardware to accelerate certain tasks, such as image manipulation.
"Microsoft did a number of things within the operating system that allow us to take the computing horsepower we developed for visual computing and apply it to a range of tasks that have never been seen before,
"
said
Ned Finkle
, vice president of strategic marketing at Nvidia.
Neal Robison
, director of independent software vendor relations at AMD,
said that
DirectX 11 efficiently harnesses the huge potential of parallel processing with GPUs.
"We're going to see gaming at a whole new level of realism that you've never been able to experience before because it just hasn't been possible,"
he said, while giving another example of how Windows 7 will use the technology to push interoperability by automatically converting video on-the-fly to an appropriate format while transferring to a portable device.
Graphics cards currently available on the market, or integrated graphics, support DirectX 10/10.1, but AMD showed off a prototype DirectX 11 GPU back in June.