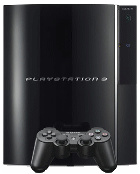 In a recent interview,
John Carmack
of
id Software
, touched briefly on the next generation of gaming systems that will replace the
Xbox
360 and PlayStation 3 (PS3) consoles. The interview, with Polish site
CD-Action
, is primarily about id Software's upcoming shooter
Rage
, but it is the few words he dedicated to the next-generation of gaming t
hat had caught the interview in tech site's radar
.
"The whole jockeying for who's gonna release next gen console first is very interesting and really divorced from the technical side of things. Whether Sony wants to try and jump the gun to, you know, to prevent the same kind of 360 lag from happening to them again seems likely. As developers, we would really like to see this generation stretch as long as possible, you know, we'd like to see it be quite a few more years before a next-gen console comes out, but I suspect someone will wind up shipping something earlier rather than later,"
Carmack says.
So from his own observation, it's clear that it is only based on what he thinks might happen and that there is nothing to suggest that PS4 is in-bound in the near-future (relative to console's life-time), but it does hit on something. The Xbox 360 had a year on the market over the PS3, and its not hard to see that this extra time came as something of an advantage in terms of unit sales - arguably not in terms of hardware failures.
In the previous generation, Microsoft was late to the game with the original Xbox console too, but there were many other reasons why it didn't gain more ground on the
PS2
than it did to take additionally into account. The question remains however just how much each company's intention to beat the other to the market next time will affect the duration of the current generation.