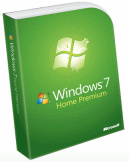 Owners of some
Sony VAIO
laptops have voiced their anger about a Sony-imposed limitation that will block XP Virtualization in
Windows 7
. We all know VAIO isn't exactly cheap, and this is not a case of the VAIO missing hardware required for the welcomed Windows 7 feature. The affected laptops (such as the Z series) utilize an
Intel Core 2 Duo
processor that has Intel's Virtualization Technology (VT) built in.
However, the Intel VT is disabled on the affected laptops, and it doesn't appear that Sony is willing to change that anytime soon, but did say it would enable VT on "some" VAIO models in the future. The question is being asked whether Sony has the right to do this, considering owners did "buy" the laptop with the VT-capable processor built in - yet they are being prevented by Sony from utilizing it fully.
Sony's position on it is that Sony engineers were,
"concerned that enabling VT would expose our systems to malicious code that could go very deep in the Operating System structure of the PC and completely disable the latter."
Some owners have demanded refunds while others are going further and calling for a class-action lawsuit,
alleging the company was not clear on the fact
that the VAIO machines were made incapable of using a core feature of the Intel Core 2 Duo chip inside.