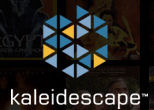 On Wednesday, a California appeals court overturned a previous ruling that had declared
Kaleidescape
's
DVD
storage machine legal, siding with the film industry in the dispute. The decision mirrors a court decision the previous day that resulted in an injunction being placed on
RealNetworks
'
RealDVD
software and
Facet
prototype HDD-equipped DVD player.
In March 2007, a District court judge agreed with Kaleidescape's position that nothing in the Content Scrambling System (
CSS
) license it obtained from the
DVD Copy Control Association (DVD-CCA)
forbade it from creating hardware that could copy and store digital content from movie DVDs.
The appeals court disagreed
.
"We're obviously disappointed by the court's decision"
said
Michael Malcolm
, Kaleidescape's CEO.
"Our plan is to go to the Supreme Court of California. We're confident that were not in breach of our contract with the DVDCCA and until then our products remain fully legal and licensed."
The film industry believes it has the
Digital Millennium Copyright Act (DMCA)
on its side, which has provisions against technology that can be used to circumvent copy protection mechanisms and facilitate illegal copying. However, at issue is whether consumers are allowed to make copies for personal use - fair use, and none of the rulings of the past few days have answered that question.
In fact, in the RealDVD decision, U.S. District Judge
Marilyn Hall Patel
commented that it may in fact be technically legal to do.
"It may well be fair use for an individual consumer to store a backup copy of a personally owned DVD on that individual's computer,"
Patel wrote,
"a federal law (the DMCA) has nonetheless made it illegal to manufacture or traffic in a device or tool that permits a consumer to make such copies."