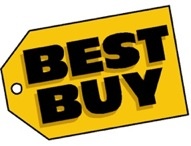 Although it is unclear why,
Best Buy
has been given a one month exclusive head start for the
Universal Blu-ray
films
Shaun of the Dead
and
Hot Fuzz
.
The two titles are currently available at the retail chain, and Universal says they won't be available anywhere else until September 22nd.

Besy Buy has long been considered the top retailer for Blu-ray films and both films are expected to sell well.

It also appears that Best Buy has been given an exclusive run with the Anchor Bay Entertainment's Blu-ray Grace which will become available elsewhere on September 15th.