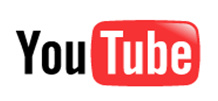 YouTube
currently offers a revenue-sharing
"partner program"
to notable video creators on its website. Launched over a year ago, the Partner Program has vague terms on which a user can be accepted, and currently has several thousand partners. Partners have the opportunity to place ads against their videos, and take the majority of the ad revenue as the content creator.
However, some users often post their own video creations and watch them go
"viral"
. The view count of such videos might be much higher than the average viewing of a user in the Partner Program. In order to expand the program from thousands of users to tens of thousands of users, YouTube will now monitor videos in rising popularity, and at a certain point,
e-mail its creator and offer a revenue sharing option to place ads
.
The offer won't give all the benefits received by a current Partner, but the revenue sharing is kept the same. According to YouTube spokesman
Aaron Zamost
, advertisers have been requesting such a feature for some time now, as many thousands of very popular videos that are composed of original content are not tapped for their advertising potential.