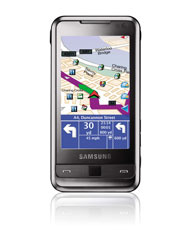 According to
Forrester Research
, more than a third of all consumers living in Western Europe will use mobile phones to access the Internet by the year 2014. The research, published by Forrester Research on Monday predicts mobile Internet adoption in the region to jump from 13 percent in 2008 to 39 percent by the end of 2014.
"The recession is forcing many consumers to reduce their spending, but they aren't cutting out their mobile subscriptions altogether,"
said Forrester analyst
Thomas Husson
. The number of mobile users in Western Europe is expected to grow to 344 million by the end of 2014, rising from 334 million in 2009.
Husson commented that even in the global recession, Internet-centric phones and flat-rate data plans helped to stimulate mobile Internet adoption.
"In the next decade, the mobile Internet will replicate the success story of the PC-based Internet as social networks, widgets, search engines or company websites adapt for mobile presentation,"
the report said.