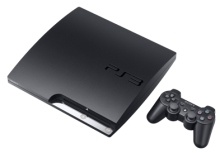 While the
PS3 Slim
announcement was generally welcomed by most gamers last week, some weren't very happy about the lack of backwards compatibility, and the dropping of the
"OtherOS"
option which made it possible to install
Linux
on the PS3. On the first issue,
Sony
said that the console's ability to play
PlayStation 2 (PS2)
games was not a major driver of console sales and so was dropped for cost reasons, but it stayed silent for a while about the OtherOS decision.
This led to some theories of why Sony would want to kill the OtherOS option, which is cited often as a reason why many hackers haven't tried to break the system's security like they have with
Xbox 360
and older consoles. One interesting theory said that Sony wasn't pleased by the use of multiple PS3s by research labs and companies to build
"Cell clusters"
that are relatively inexpensive.
Sony makes a loss on the sale of each PS3 console, but earns a lot of revenue from the sales of games released for the platform. The use of dozens of PS3 consoles in research labs for raw computing power or a similar task, would be seen as hurting Sony since no games are bought for any of those consoles. In the past this reality has even caused some speculation that a Sony update would kill, or limit, the OtherOS feature on older consoles.
However, SCE
has committed to continue to support the OtherOS feature
on older models. A sony rep gave the reason for the lack of OtherOS support in the new PS3 Slim on a Sony developer website...
"The reasons are simple: The PS3 Slim is a major cost reduction involving many changes to hardware components in the PS3 design. In order to offer the OtherOS install, SCE would need to continue to maintain the OtherOS hypervisor drivers for any significant hardware changes - this costs SCE. One of our key objectives with the new model is to pass on cost savings to the consumer with a lower retail price. Unfortunately in this case the cost of OtherOS install did not fit with the wider objective to offer a lower cost PS3."