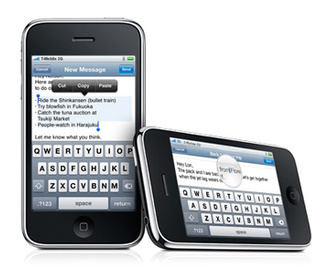 While users of
Research in Motion
's
Blackberry
, or
Windows Mobile
handsets, and a large amount of other Smartphones available were able to send
Multimedia Messages (MMS)
for years now,
AT&T
is only going to make it possible for iPhone 3G/3GS users on its network to use the feature on September 25. The
iPhone 3.0
software update brought about the capability, but AT&T didn't offer support for the feature.
The carrier said that it wanted to ensure its network could handle the traffic from iPhone owners sending MMS.
"The unique capabilities and high usage of the iPhone's multimedia capabilities required us to work on our network MMS architecture to carry the expected record volumes of MMS traffic and ensure an excellent experience from day one,"
AT&T said
in a statement.
"We appreciate your patience as we work toward that end."
The lack of MMS capabilities has made AT&T the target of a class-action lawsuit that alleges the carrier misrepresented the features of the iPhone. AT&T has been a constant target of criticism from iPhone owners, which doesn't bode well for the carrier at all now that the iPhone is expected to become available on other carriers in the U.S. soon.
The software update will be available for the iPhone 3G and 3GS only (not the original iPhone) on September 25, and of course, will be delivered through
iTunes
.