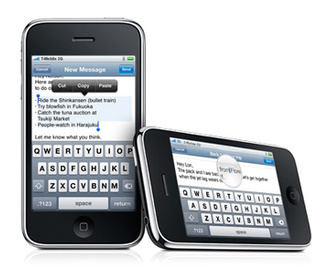 AT&T
has utilized
YouTube
to post an instructional video that explains how the AT&T network works, what upgrades will be made within the coming years and to defend itself against the myriad or criticism it has received online over the iPhone MMS delay.
"Hey, it's Seth the Blogger Guy with AT&T, I'm here to talk a little bit about our network; where it stands now, and a bit about where it's going,"
the video opens, with the host
Seth
(the Blogger Guy)
.
"We see the discussions on the web; on blogs, on Twitter, on Facebook, so we thought it would be a good idea to take what's being said head on," Seth remarked. "We've seen a dramatic increase in smartphone use over the past few years. We're proud of that fact, and we're proud that in many ways we've enabled the smartphone revolution."

"But all of that usage has created an astounding amount of data demand. In fact, wireless usage has been growing over 300 percent each year." It's at this point that Seth decides to address the issue of the iPhone MMS delay. The iPhone 3.0 software update brought about the MMS feature, but AT&T decided not to support it on its network until the end of summer - a target is hasn't managed to keep.

"We've been working for months to prepare the radio access controllers in our network to support this launch. That means calibrating base stations all over the country, and frankly that's a very time consuming process," he said. "MMS for the iPhone will be coming on September 25. We wanted to make sure that when MMS for the iPhone launches, the experience was great, we wanted to get it right."

The video then continues to give a very brief overview of how the AT&T network works, and why it is facing some touch challenges ahead due to increased data traffic on the network. "Over the past two years, we've invested some $38 billion to enhance our wired and wireless networks and supporting infrastructure, and we plan to invest between $17 billion and $18 billion this year," Seth said.