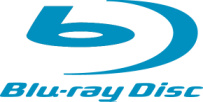 Sony
has announced they will be releasing a two-in-one game for the first time on the
PlayStation 3
, re-releasing the blockbuster hits
God of War
and
God of War 2
on one
Blu-ray Disc
The PS3 team, in a not-so-subtle knock at its rivals, says it would not be possible for the Wii or Xbox 360 to place two complex, HD games like the God of War series on one disc, as they use the lower capacity DVD standard while PS3 games use BD. Dual layer DVDs can hold 8.5GB while a dual-layer Blu-ray disc can hold 50GB.

The GOW1/2 combo will be the first of a few other combo releases coming soon, adds Sony.

"There are gamers who are still holding onto their PS2s, and we are currently evaluating these catalog titles and seeing which ones we can move over to PS3 like we are doing with God of War," added Kim Nguyen, marketing manager for PS3. "It's a very unique competitive advantage that we have with Blu-ray Disc. [Others] are limited by the capacity of DVDs."

The combo game will retail for $39.99 USD.