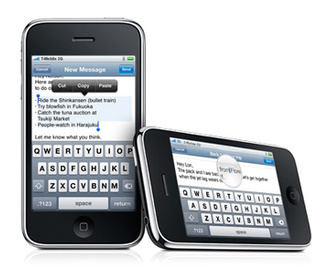 At
Apple
's press event next week, the company is expected to add pre-made ringtones for
iPhones
, available from
iTunes
. The company is hoping to get a cut of the (strangely) large revenues generated each year through the sale of ringtones. Analysts expect that pre-made ringtones could be available
directly from iTunes for about $1.29
.
Currently, users can buy tracks from iTunes and pay an additional 99c to get a 30 second clip of the track to use as a ringtone. Apple's new ringtones service would be a higher price at $1.29, but lower when you add the original cost of the track.
Research firm
SNL Kagan
reported that in 2007, sales of ringtones amounted to $714 million, but fell to $541 million the next year. Perhaps more users are realizing that unless you are using a phone with heavy restrictions that you cannot lift, you can create ringtones rather easily out of your music collection.
Even in iTunes already, you can cut a track up to 40 seconds, save it as
AAC
(results in file with
m4a
extension) and just change its extension to .m4r, open with iTunes and then sync ringtones to iPhone.