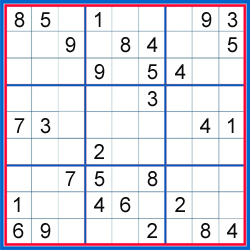 According to a new report from psychologist Dr. Tracy Alloway, war video games, as well as the game Sudoku, could possibly enhance "working memory," a vital element for lifelong success.
On the other hand, using
Twitter, YouTube
or spending prolonged time texting will weaken that same "working memory."
Working memory, by definition, is the brain's ability to retain information and use it. Dr. Alloway is an expert in working memory and has concluded in past studies that it is key to success and happiness, even more so than IQ. During job interviews, explains Alloway, candidates with better working memory, will answer questions in a more "impressive" way.
The conclusion came after Alloway began a working memory training program for "slower" learning middle school children, and says in just eight weeks, the children collectively saw on average a "10 point improvements in IQ, literacy and numeracy tests."
In terms of video games, war games, which normally contain planning and strategy, such as the "Total War" series, says Alloway, will train working memory.
"I'm not saying they're good for your socialization skills, but they do make you use your working memory,"
she added, via the
BBC
.
"You're keeping track of past actions and mapping the actions you're going to take."
Alloway on why Twitter and YouTube are bad:
"On Twitter you receive an endless stream of information, but it's also very succinct. You don't have to process that information. Your attention-span is being reduced and you're not engaging your brain and improving serve connections."