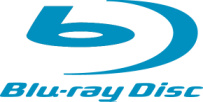 Sharp
has announced they have created a blue-violet semiconductor laser that can read and write up to quadruple-layer (100GB)
Blu-ray
discs.
The laser has optical output of up to 500mW, much higher than current capacities. According to
Tech-On
, the laser has "an oscillation wavelength of 405nm and a capability of writing at 8x speed on triple- and quadruple-layer Blu-ray discs."
There was no word on when Sharp will begin mass producing the laser, but they have begun producing a 320mW maximum output semiconductor laser just 3 months ago.
Tech-On explains how the new laser works: "Sharp enhanced the optical output by using a new method of processing the edge face of a resonator. Normally, the edge face of a crystal in a semiconductor laser is protected by a dielectric film. This time, the company formed an aluminum oxynitride (AlON) film between the edge face of the semiconductor laser and the dielectric film by a sputtering method and realized an epitaxial growth where the growth axis of the laser's crystal corresponds to that of the AlON crystal."
The laser is stable and has over 1000 test hours under high stress. It is ready to be commercialized when triple and quadruple-layer
BD
are standarized.
Pic via
Tech-On