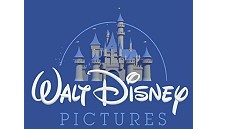 Walt Disney Studios Home Entertainment
has announced they will be expanding their
Blu-ray 'Diamond Collection'
, adding 12 new titles including The Lion King, Bambi, Cinderella, The Little Mermaid, Peter Pan, Lady and the Tramp, The Jungle Book, 101 Dalmatians and Pinocchio.
The 'Diamond' collection is considered the studio's high-end
BD
line, just like the 'Platinum' collection was for standard
DVD
.
The releases will be staggered, two per calender year, with
Fantasia
and
Beauty and the Beast
set for 2010.
Snow
White and the Seven Dwarfs will be the first
Diamond
available, hitting shelves on October 6th. Just like the Platinum collection before it, each Diamond title will include a plethora of new bonus features and will only be available in limited quantities for a limited period.
One of the bonus features for Snow WHite, as explained by
VideoBusiness
is
"'Magic Mirror,' which the studio touts as its first use of artificial intelligence in a film. The Blu-ray-exclusive technology recognizes viewing patterns and suggests where viewers should go next in the film for an overall personal experience."

"Walt Disney's gift of telling captivating and engaging stories was matched only by his passion for presenting them in the most spectacular way,"
adds Dick Cook, chairman of The Walt Disney Studios.
"We are proud to continue his pursuit of excellence with 'The Diamond Collection,' which brings the films that are the foundation of our company to audiences of all ages across the globe."
Bob Chapek, president of Disney's DVD division, also noted:
"We believe that the collection offers consumers the opportunity to enjoy these timeless classics like never before and underlines Disney's commitment to continue to bring the best quality product and immersive experiences into the home."