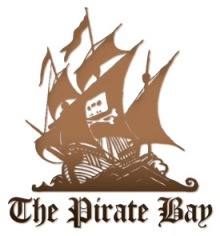 Swedish Internet Service Provider (ISP),
Black Internet
, was ordered by a Stockholm court to cut off the Pirate Bay from its service or face a fine of up to 500,000 kronor per day.
Black Internet complied with the order, which forced the Pirate Bay to relocate in order to get back online. At the time, Black Internet's CEO Victor Möller said that the company would not appeal the verdict.

However, the company has had a change of heart. "This is a very important question for all ISPs and we can't just lay down," Möller said, confirming to IDG that the company would appeal the decision after all.

The reasons given for not appealing the verdict at first were the typical reasons; the possible costs, time and other resources it would take to fight it.

"The district court made a very controversial decision. The entire ISP business needs some clarity in this matter. A door has been opened and we don't know what's behind it," he said yesterday.

The news of the appeal comes just days after Global Gaming Factory was removed form the stock exchange after being found guilty of serious infringements. Despite that, GGF's boss Hans Pandeya said the company still plans to buy the Pirate Bay.