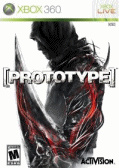 UK retailers
GAME
has announced that in the six months to July 31, it earned GBP £177.3 million in sales of pre-owned game titles, accounting for a quarter of all revenue during the period.
"We achieved year on year growth in pre-owned sales, which increased 12.3 percent and now account for 25.7 per cent of total sales,"
said
chairman
Peter Lewis
.
"In our online business we increased revenues by 12.1 per cent. Our Reward Card membership has increased by over 1 million customers since the start of the year to more than 13.3m,"
he added
. Total sales for the 33 weeks to September 19 were down 8.8 percent, with like-for-likes down 16.6 percent in the period.
However, Lewis said the company is optimistic about the results that will come from the second half of 2009.
"In the second half, the installed base of third generation consoles will continue to build. The recent manufacturer price reductions on the Microsoft Xbox 360 Elite and Sony's new model PlayStation 3 are helping to stimulate the market for hardware."
he said
.
"The retail environment continues to be tough. In uncertain times, our brand loyalty and our unique specialist proposition have never been more important. This, combined with our strict cost disciplines, the record console installed base and strong software line-up, means we remain optimistic for the key Christmas selling period,"
he added
.