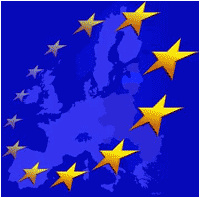 The
European Commission (EC)
has noted today that all
MP3
players sold in the European Union will soon come with a required "default setting," in an effort to "discourage" users from listening to music at volume levels that will eventually hurt their hearing.
The group will revise the standards after reports from a scientific committee concluded that prolonged "exposure to loud playback" would eventually cause permanent damage to one's hearing.

The EC estimates that up to 100 million people, mainly younger users, use MP3 players every day and that 10 percent of those users are headed for permanent damage.

There are two main problems with MP3 players and volume control, says the EC, one of which is that many users use them in loud areas such as buses and subways and are therefore forced to raise the volume. The second problem is "prolonged use."

The scientific committee says listening to music at under 80 dBA (decibels adjusted) is perfectly fine but your risk factor goes up exponentially for every dB (A) after that. At 100 dB (A), only 1 hour of playback is recommended, per week.

The default setting will likely be in the 65-75 dB (A) range, and users raising the volume higher will be greeted with an on-screen warning.