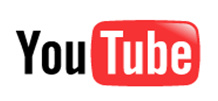 A report issued on Monday by industry tracker
comScore
showed that
Google Inc.
's mega-popular
YouTube
video sharing service played the largest roll as U.S. online video viewing hit all new heights in the month of August. Over 161 million people in the United States viewed some video online during the month, adding up to more than 25 billion Internet videos watched for the first time ever.
Google websites pushed about 10 billion of those videos in the United States, with YouTube accounting for 99 percent of that share. Google sites pulled 121.4 million viewers, watching a remarkable average of 82 videos in the month,
according to comScore
.
Microsoft
came second - but a distant second - with websites it operates serving up 547 million videos viewed by around 55 million U.S. Internet users in August.
Viacom Digital
served 539 million video streams, edging ahead of
Hulu
at 488 million views. Around 82 percent of all Internet users in the United States watched videos online in August, for an average viewing time of 9.7 hours.