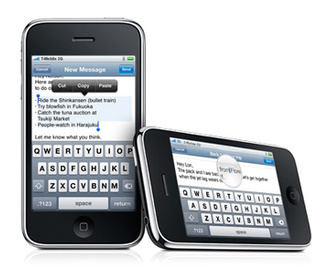 According to the new
Mobile Metrics Report
from
AdMob
, the
iPhone
and
iPod Touch
now control the lead for browser market share, with 40 percent.
The
Apple
products took the lead from
Nokia
, which dropped from 43 percent to 34 percent as of August.
RIM,
makers of the Blackberry line, moved down to 8 percent, while
Android
rushed into third with 7 percent.
Windows Mobile
lagged behind at 4 percent. The new
webOS
used by the
Palm Pre
smartphone also jumped, but data for the device is still new.
The iPhone/Touch was most popular in the United States, taking 52 percent of the share. The devices lagged in Asia and Africa however, where they are not as readily available. Nokia's Symbian controlled over 80 percent share in both markets.
The
Mobile Metrics Report
"is based on Web and application use from the advertising company's 9,000 publishers and 3,000 applications worldwide."
Overall, Android saw the largest growth, and will most likely continue to do so given the release or launch of so many new Android-based phones.
Pics via
Apple Insider: