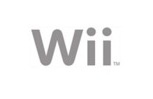 Nintendo America
president Reggie Fils-Aime has said today that the company will not be dropping the price of the
Wii
console anytime soon, following the company's recent $50 price cut on the system.
"We say that based on the experience of launching the Nintendo DSi this past April, we've already sold 2.2 million units, so we're feeling very good about the holiday,"
Fils-Aime noted, via
GI.biz
.
"We define value as what you get for what you pay. With Wii - with the USD 50 price drop - you're getting a lot more value."
Wii
sales were recently up in Japan
following the price cut, as much as 300 percent. American and European numbers will not be out for a few weeks.
No other price cut is in the card though.
"We lasted 34 months without having to cut the price. We were able to reach over 20 million consumers here in the US at USD 249. The next group of consumers we will get at this USD 199 price point, and we've already seen very strong results after just one week on the marketplace,"
he concluded.