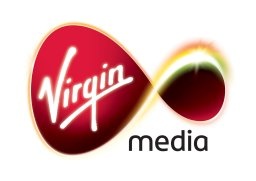 Update:
Virgin Media
has contacted us, and blatantly say
The Register's
article is all speculation and we made one error (the service has not launched yet). The ISP says they intend to offer the unlimited downloading option when the service launches, and that "no decisions on the number of tracks or pricing" have been made yet. We apologize for any inconvenience.
Virgin Media
has started a new "unlimited" music service this week in the UK, however
The Register
is reporting that the service will not be unlimited at all, and users will be able to download 40 MP3s for £15 a month instead.
The ISP will eventually have unlimited downloads but "we're still working towards that goal", says the company.
UMG
, the largest label on the planet, is a big fan of the unlimited music model, and other reports have put the blame on
Sony
Music for the lack of current unlimited options via Virgin.

"We believe music fans are crying out for a service like this, and we want to see it launched as soon as possible. We and our artists are doing everything we can to support Virgin Media and to get the new service off the ground,"
adds a UMG spokesperson.
Virgin still hopes to have the service up and running by December, with all labels on board.