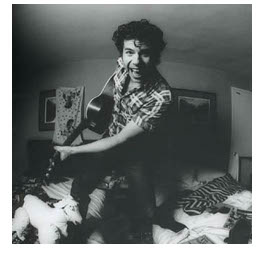 Mojo Nixon has joined the
growing list
of artists
giving away music
. Last week when he released his new album, "Whiskey Rebellion," on Amazon MP3 he began a three week promotion offering both the new album and most of his back catalog for free.
The promotion will last 3 weeks (starting Wednesday, October 7). It includes solo albums and albums Skid Roper, but not his 1994 collaboration with former Dead Kennedys frontman Jello Biafra.
Nixon's albums span more than 20 years, from the mid-1980s when he attracted a cult following with songs like "Elvis Is Everywhere" and "Jesus At McDonalds."
You can find Mojo Nixon's free downloads
at the Amazon MP3 store
.