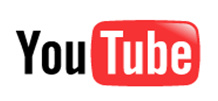 The British TV network
Channel 4
has signed a deal today with video sharing giant
YouTube
, partnering to have the broadcaster's shows available for free via Channel 4's YouTube channel.
"YouTube and Channel 4 have signed a pioneering content deal that will make the broadcaster's original programmes available on demand, in full and free-of-charge via YouTube in the UK in the coming months,"
said the press release.
"The strategic partnership marks the first time that a broadcaster anywhere in the world has made a comprehensive catch-up schedule available on YouTube."
One of the first shows available will be "Ramsay's Kitchen Nightmares," added the broadcaster.
The financial details of the deal was not disclosed but YouTube did say it will last for three years and the videos would be supported by ad revenue.
"Channel 4 was the first broadcaster anywhere in the world to make all its commissioned content available online,"
adds Channel 4 CEO Andy Duncan.
"This strategic partnership is another important milestone for us and we're delighted to be combining the power of the '4' brand and the appeal of our content with YouTube's unrivaled reach and reputation online."
Check the channel here:
http://www.youtube.com/user/channel4