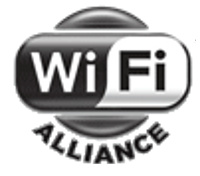 The Wi-Fi Alliance has announced that work on a new way for connecting wireless devices directly to each other is nearing completion. Devices could start being certified for Wi-Fi Direct, as the new standard is called, some time next year.
Based on the announcement it looks like they are hoping to make Wi-Fi competitive with Bluetooth for computer and phone peripherals. It suggests Wi-Fi Direct could be used in devices ranging "from mobile phones, cameras, printers, and notebook computers, to human interface devices such as keyboards and headphones."

Wi-Fi Direct improves on the Ad-Hoc Wi-Fi communications mode used for peer to peer connections now by making them work more like router-based connections. Individual devices will be able to advertise services like routers do now

The possible combinations of wireless devices, like HDTVs, set-top boxes, game consoles, Blu-ray players, remote controls, portable media players, and smartphones makes this new standard an intriguing development.

But as we've seen in the past with technologies like Firewire, there's more to success than just creating a good product. In the end it's hardware manufacturers and consumers who will determine whether Wi-Fi Direct lives up to its promise.