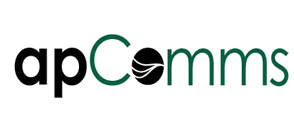 The All Party Communications Group (apComms), an independent group of Members of Parliament and Lords in the UK, has released a report blaming record labels for their own losses from illegal file sharing.
In their report, the group wrote
"We conclude that much of the problem with illegal sharing of copyrighted material has been caused by the rightsholders, and the music industry in particular, being far too slow in getting their act together and making popular legal alternatives available."
The report specifically addressed Business Secretary Peter Mandelson's proposal to
kick accused file sharers off the internet
.
Lord Mandelson's 3 strikes approach would make ISPs responsible for tracking their customers' communications to identify people who may be engaged in copyright infringement.
"We do not believe that disconnecting end users is in the slightest bit consistent with policies that attempt to promote eGovernment, and we recommend that this approach to dealing with illegal file-sharing should not be further considered,"
reads the apComms report titled "Can we keep our hands off the net?."
It also criticizes lawmakers for not waiting to act until EU officials have had the chance to complete work on changes to the Telecoms Package.
We think that it is inappropriate to make policy choices in the UK when policy options are still to be agreed by the EU Commission and EU Parliament in their negotiations over the "Telecoms Package,"
says the report.
"We recommend that the Government terminate their current policy-making process, and restart it with a new consultation once the EU has made its decisions.
The European Council and Parliament
have been debating
amendments
to define a consumer's right
to have an internet connection, and others to make ISPs responsible for monitoring their customers' internet activity.
While lawmakers discuss the legal ramifications of the proposed law, UK ISP Talk Talk has been
demonstrating the practical issues
, particularly the lack of security even on many secured Wi-Fi networks.
Last Tuesday TalkTalk's Director of Strategy and Regulation said
"the plan won't work in practice. It will actually encourage offenders to use Wi-Fi and PC hijacking more frequently and so increase the chances of innocent users being falsely accused and disconnected."
Of the Wi-Fi security issues he asked,
"Will people be required to upgrade to WPA and throw away much of their equipment such as games consoles that can only run using WEP or open Wi-Fi networks? What will happen if WPA is compromised in the future; will the whole country have to upgrade their Wi-Fi equipment again to avoid the risk of prosecution?"