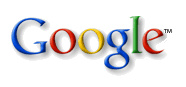 Google
is partnering with the Big 4 labels in an effort to stream music via Google's popular search engine, making it easier for users to discover and ultimately purchase music.
Google has about 65 percent of the search engine market, far ahead of
Yahoo, Bing
and
Baidu
.
The new feature will be backed by
iLike
and
Lala
, the
streaming
music startups owned by
MySpace
.
Users can search for the songs, which will then be streamed on the Google results page. You can then hit "Buy" and be led to
iTunes
or
Amazon MP3
where the song is available for purchase.
All of the Big 4 labels,
UMG, EMI, Sony Music
and
Warner Music
are already signed on, say the sources.
The service is unnamed as of now, but should be officially launched on October 28th.
The news was originally reported by
TechCrunch
.