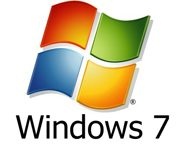 TGDaily
is reporting that UK
Windows 7
pre-orders for the giant e-tailer
Amazon
have set an all-time record, even beating out the seemingly insurmountable pre-orders sales that
Harry Potter and the Deathly Hollows
had.
The new operating system is also "significantly" outselling Windows Vista pre-orders, taking just 8 hours to surpass all Vista pre-orders during its run.
"The launch of Windows 7 has superseded everyone's expectations, storming ahead of Harry Potter and the Deathly Hallows as the biggest grossing pre-order product of all-time at Amazon.co.uk, and demand is still going strong,"
added Amazon UK's managing director Brian McBride.
McBride did say however that Dan Brown's recent novel, "The Lost Symbol," had higher pre-order volume, but retails for much cheaper and therefore was behind in gross.
Windows 7 goes on sale tomorrow, and is expected to see large sales, especially considering the numbers
Microsoft
has given us in response to their promotions on the operating system.