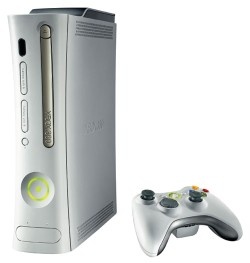 Gizmodo
interviewed
Microsoft
CEO Steve Ballmer and it seems like
Xbox 360
owners will soon be able to get
Blu-ray
add-ons for their drives.
When the site asked Ballmer about Blu-ray for the gaming console, Ballmer said:
"Well I don't know if we need to put Blu-ray in there -- you'll be able to get Blu-ray drives as accessories."
Ballmer has been known to misspeak in the past, but this time the Xbox team did not deny the quote.

"Our immediate solution for Blu-ray-quality video on an Xbox 360 is coming this fall with Zune Video and 1080p instant-on HD streaming. As far as our future plans are concerned, we're not ready to comment,"
said a spokesperson.
You can watch the interview here:
Ballmer Talks
We will keep you updated.