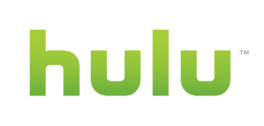 On Wednesday News Corp Deputy Chairman, Chase Carey, told an audience of broadcast and cable executives he hopes Hulu will move to a subscription model.
He
said
"I think what we nee to do is deliver that content to consumers in a way where they will appreciate the value."
But is he right about the intrinsic value of the content? His vision seems to be at odds with that of Hulu CEO Jason Kilar.
Kilar's vision for Hulu connecting to as many users in as many ways as possible. It is largely this approach which has made Hulu one of the most popular video sites in the US.
That success hasn't insulated them from the whims of content providers. Earlier this year Hulu cut off access to their content from rival video site (CBS owned) TV.com.
At the same time they began
blocking Boxee media center
users and later
PS3 users as well
. Hulu's Kilar expressed
regret
for cutting off Boxee users, but indicated content owners (who also happen to own Hulu)
gave him no choice
.
NBC Entertainment and NBC Universal Television Studio Co-Chairman Marc Graboff seemed happier with Hulu's current direction than Carey.
He
told
Rueters,
"Our research indicates that making shows available online has not cannibalized but has been additive."
He said
"I know they're looking at any number of things, like adding inventory (more advertising) or creating a subscription model with different windows."
There's no question Hulu has value. The number of visitors each day proves that.
The question is how much of the value is in the content and how much is in spreading it to as many viewers as possible.
It's possible some sort of tiered access system might bring in additional revenue. But it seems naive to rely on a single unproven revenue stream and abandon another that's proven, if not as lucrative as they would like.
Graboff seems confident Hulu will eventually figure out an acceptable model. If one owner/content provider hits the panic button and insists on taking control out of the hands of Hulu executives that becomes a much bigger task.
Along NBC Universal and Fox parent News Corp, Hulu is owned by Disney, whose executives haven't weighed in on the site's direction publicly.