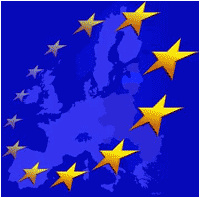 A provision which would require a judicial order before the government could have someone's internet account shut off has been
removed
from the Telecoms Package being negotiated between European Parliament and the European Council.
The amendment, approved overwhelmingly earlier this year by MEPs, said
"No restriction may be imposed on the fundamental rights and freedoms of end users, without a prior ruling by the judicial authorities … save when public security is threatened."
It would have called into question the legality of laws
promoted by the recording industry
as the solution to illegal file sharing. Record labels favor laws which allow them to punish alleged copyright infringement without being required to prove their charges in court first.
So far France has followed the industry's blueprint very closely. Their 3 strikes law, which has been approved by both
legislators
, and in a revised version by the country's top court, does now require judicial approval of internet disconnection.
But that doesn't mean a content owner would be required to prove the person whose account is being shut down actually did anything wrong.
Some officials in the UK are also in favor of 3 strikes style legislation. Lawmakers who oppose such a plan have spoken out about the idea, saying record label losses are the
result of poor business decisions
and the public shouldn't be punished.
ISPs are opposed for more practical reasons. They complain that hackers and WiFi networks with easily broken encryption make reliably identifying illegal file sharers
impossible
.