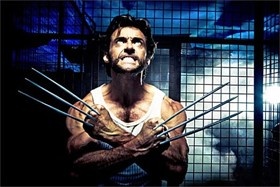 The
Fox
blockbuster
X-Men Origins: Wolverine
has quietly become the year's top selling
Blu-ray
release, surpassing
007: Quantum of Solace
in just four weeks.
Fox would not give exact figures but industry sources and analysts have put the movie at about 850,000-900,000 units sold.

"The resounding success of Wolverine on Blu-ray reveals that the consumer still craves their movies the best way possible," said Fox executive VP of marketing Mary Daily.

The DEG (Digital Entertainment Group) said the Blu-ray sales accounted for about 30 percent of all Wolverine physical media sales, a giant figure.

Fox also notes that Wolverine has been the top cable VOD title for most of October.