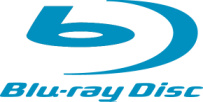 Paramount Home Entertainment
has announced that
Transformers: Revenge of the Fallen
is the best selling
Blu-ray
disc of 2009, and likely of all-time, after moving 1.2 million discs in its first week of release.
The blockbuster sold 6.3 million DVDs as well, placing it within days of surpassing
Twilight
as the best selling
DVD
of the year.
The figures are for North America only. The previous best selling Blu-ray was Fox's
Wolverine: Origins
which is at about 900,000 BD sold so far.
Revenge of the Fallen debuted on October 20th and Paramount says about 500,000
BD
were sold on opening day, a record.