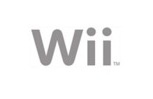 Confirming the news that has been bugging
Nintendo
investors for months, president Satoru Iwata says
Wii
sales are completely stagnant at this point, partially due to the lack of "must-have" games and accessories.
Nintendo's president has admitted that sales of the Wii console have stalled, in part due to a lack of must-have software.

Recently quarterly earnings showed sales had fallen 40 percent year-on-year, from 10 million in the first six months of 2008 to 5.75 million in 2009.

"Wii has stalled," Iwata adds. "We were unable to continually release strong software, and let the nice mood cool. We were unable to show a new game to become 'the next thing.' In the game market, once you've lost the momentum, it takes time to recover."

"With the price drop, sales returned to a certain level, but they just did not reach the level of last year around this time. We decided that it would be difficult to sell enough to recover from the poor performance of the first half of the year."