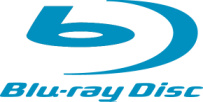 Due to its byline stipulations, beginning in December all
Blu-ray
titles will come with the option to make one "managed copy" (a legal backup).
However, for all current Blu-ray player owners as well as most near term future owners, your player will not have the capability to make the copies, making the feature useless.
AACS-LA
chairman Michael Ayers says the Managed Copy is mandatory given the final
AACS
license and over 600 companies have signed on. Each new movie from December 4th on will come with a link on the disc which will send the player to an authentication server. If it passes, the disc can make a full
1080p
copy of the disc. For now though, there are no players capable of making the copies so the links are useless.
Manufacturers are not required to even make such devices but
Sony
and other AACS-LA members say they expect the first PC drives with the capability to hit by the Q3 2010. The AACS-LA says they won't even have authentication servers up and running until March 31st.
There are, of course, catches to the managed copy. Studios can choose to offer the managed copy instead of digital copies like most current discs have. The studios can also choose to charge for the backups, likely a nominal fee under $10 USD.
VideoBusiness
adds that
"Managed copies can be burned to recordable Blu-ray or DVD discs, as a download to a Windows Media DRM-compatible portable player or hard drive, on a memory stick, SD card or as a bound copy, such as a digital copy file on the disc."