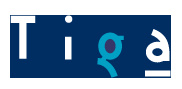 TIGA
, the UK game developer trade body has released a new study today which shows that many of the members of the group believe piracy is a problem, but nowhere near a threat to their business survival.
90 percent of the developers called piracy a "constant or increasing," problem but only 10 percent said the threat level was "high." Over 60 percent said the threat level was "low."
50 percent of the developers were against the government's "three strikes" plans to cut users off the Internet for multiple piracy offenses.
Also notably, only 30 percent of the developers believe
DRM
is a smart solution, while 70 percent think it is part of the problem or an "irrelevance."
"The results of the TIGA piracy survey clearly demonstrate that UK developers are taking the initiative when dealing with the issue of piracy, and looking for new ways of delivering content and communicating directly with their consumers,"
says TIGA CEO Richard Wilson, via
Gamasutra
.


"Developers are not complacent in dealing with this problem and are mostly seeking to find solutions for themselves rather than simply relying on the Government to solve the problem of piracy."