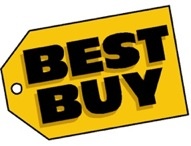 A newly leaked Black Friday ad is showing that giant retailer
Best Buy
will be slashing
Blu-ray
prices to their lowest ever, even undercutting
Target's
recent promotional initiative.
Catalog titles such as
The Departed
will sell for $7.99 in the high-definition format. New releases, such as
Wolverine
and
Monsters vs Aliens
are selling for $9.99. A few more expensive titles, such as the new
Gladiator
BD
, are selling for $12.99, all lower price points than have ever been previously available.
Many DVDs will go on sale for $3.99, such as last year's blockbuster
The Dark Knight
.
Additionally, Best Buy will be offering
Sony
and
Samsung
BD-Live
Blu-ray players for $149, matching Amazon and Wal-Mart. Its own
Insignia
brand players will retail for $99.