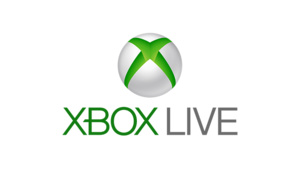 Earlier this week we reported
that 1 million
Xbox Live
members had been banned from the service for using modified consoles, a significant portion of the 20 million XBL subscribers.
This weekend,
360mods
is reporting that a possible workaround is in the works, that will help permanently banned users to access XBL again without having to buy a new console.
Says the post:


As I'm sure all of you know by now, Microsoft has been actively banning users with modified consoles from Xbox Live for the past 1-2 weeks now. The bans have spanned all drives and firmware revisions and the cause (or causes) is not known as of this writing. Details of exactly what a ban means and what functionality is and isn't disabled by a ban can be found HERE.

c4eva has announced that he is working on new firmware for all drives that will be called iXtreme LT (Lite Touch). This firmware will have minimal patching, only what is required to allow backup discs to boot. There will be little (if any) security checks done on the discs by the firmware, meaning that running your backup images through abgx360 and ensuring that they are properly patched and verified will become even more important than it already has been. The idea behind this firmware is to remove as many differences between stock and hacked firmware as possible. Lite-On and Hitachi 1.61 have been canceled and will be replaced by iXtreme LT instead. There is no ETA on the new iXtreme LT firmware so don't ask, we only know that it is in the works. We will update the site as more info is known.
Another workaround was released by a user at
XboxScene
and goes as follows:
what you need:

your 8955 live console + cpu key
a 2nd unbanned console
nandpro b + flash cable
xell loader
degraded
1888 fs
robinsod's flashtool

process:

use nandpro and dump nand from unbanned console.
flash xell and use jtag hack to obtain cpu key.
use flashtool to extract file system.

dump nand from 8955 console.
use flashtool to patch nand dump with kv.bin from unbanned console.
save patched file (patched_kv.bin).

open degraded + 1888 fs.
create 1888 downgrader image (downgrader.bin) from your patched_kv.bin file.

flash downgrader.bin to 8955 console.
attach hdd + ethernet cable and boot console.

connect to live and update to 8955 dashboard.

console is now fully working and unbanned!
You can find that post here:
Unban your 8995 conosle