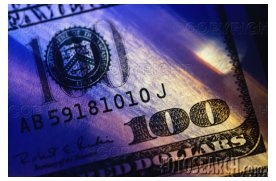 According to a new multi-country study from the
Boston Consulting Group
, Americans are the least willing to pay for online news, with only 48 percent saying they would pay the premium.
The number was about even with the UK for the lowest figure, and far below most of the other seven countries studied.
In terms of how much they would be willing to pay, the US and Australia tied for lowest at $3, a
far cry
from Italy where Italians were willing to pay $7 premium for online news.
The five other countries in the survey were Germany, France, Spain, Norway and Finland.
"Consumer willingness and intent to pay is related to the availability of a rich amount of free content,"
added John Rose, a senior partner and head of the group's global media practice, via the
NYTimes
.
"There is more, better, richer free in the United States than anywhere else."

Rose added that the numbers were not all that surprising, especially in the Western European nations where the numbers were highers, as the news is dominated in those nations by just a few players. In the US, there are so many sources that it will be impossible to not find free sources for the same news.
The study also concluded that charging for online access would not greatly increase revenue, but would be very profitable per subscriber given the low overhead.