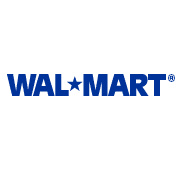 Wal-Mart
has unveiled that it will sell a $78
Magnavox
Blu-ray
player on Black Friday, the cheapest retail price for a
BD
player this year, undercutting
Meijerís
$89 Sylvania Black Friday promotion.
Notably however, neither the Magnavox or the Sylvania models are
BD-Live
compliant, and will lack Web features such as Netflix-
streaming
, which is available via
Best Buy's
$99
Insignia
model, which should be the best deal available if the $20 higher price tag is not a deal breaker.
Wal-Mart will also have $9.99 Blu-ray titles such as The Dark Knight, Wanted, Fast and Furious and all the Harry Potter films. For those who have not moved to
HD
, standard DVDs will be on sale for $1.99 including movies such as Casino Royale, Hellboy II, I Am Legend, Blood
Diamond
, Underworld and Spaceballs.
For new releases, Star Trek and G.I. Joe will sell for $8.99, extremely cheap for movies that were released in the last month.
On the gaming front, the company is offering a $299 PS3 bundle that also includes the new games Batman Arkham Asylum and
Infamous
, as well as Dark Knight on Blu-ray.