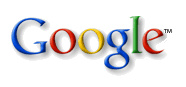 Google
has announced today that the free, turn-by-turn
Google Maps Navigation
GPS
app is now available to
Android 1.6
users, giving
G1
and
myTouch
users the ability to use the GPS from their smartphones.
Until today, Navigation had been available only on the
Droid
, which uses Android 2.0, officially. However, G1 and MyTouch
users running hacked ROMs did have access
.
Cliq
users still cannot use Navigation as Google has not given over-the-air 1.6 or 2.0 updates for Cliq users.
Notably missing, however, for G1 and MyTouch users is the ability to use the "navigate to" voice command. You must manually type your destination, instead of being able to say "destination, grandma's house," and have the software do the rest of the work.
The main addition to Google Maps that Navigation offers is "layers." You can add satellite view, street view, transit lines and even Wikipedia articles on locations as "layers" to your map. The service will also give you free turn-by-turn directions at street level.