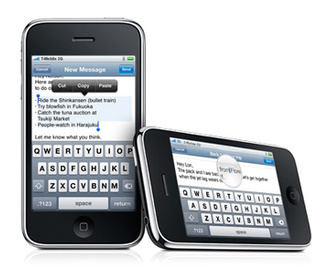 South Korea, the latest nation to begin offering the
Apple iPhone
, has seen about 60,000 units sold on launch day, a
far cry
from the 1 million sold in the US for the iPhone 3GS but a large bump from the estimated 5000 sold in the first week in China.
The phone is available through carrier
KT Corp
, and Korea has one of the largest mobile phone subscriber bases in Asia.


"We're hoping that this iPhone will be a trigger point for the smartphone market in Korea,"
says Yang Hyun-mi, KT's chief strategy officer. Hyun-mi also offered that smartphones only control 1 percent of the mobile market in the nation.
Korean-based
Samsung
and
LG
dominate the market but have stayed away from smartphones due to government regulations.