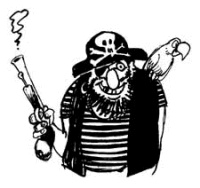 A 22-year old woman was arrested in Chicago this week for recording three minutes of the newest "Twilight" film with a digital camera at the movie theater, and spent two days in jail.
Additionally, Samantha Tumpach now faces up to three years in jail after being charged with count of criminal use of a motion picture exhibition.

However, Tumpach says that she wasn't filming the movie and was instead taping parts of her sister's birthday party, which was in part at the movie theater. Although the movie is in the background in clips, there are longer clips of family and friends singing happy birthday to Tumpach's sister at the theater.

"It was a big thing over nothing," Tumpach added of her arrest. "We were just messing around. Everyone is so surprised it got this far."

After being nabbed by an employee, managers called the police which checked the camera and found about three minutes of footage.

"It was never my intention to record the movie," concluded Tumpach.