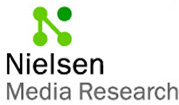 Nielsen
has released their latest
A2/M2 Three Screen Report
, and it appears that consumers still spend 99 percent of their video time in front of the TV despite large increases in
DVR
and online video playback.
"Americans today have an insatiable appetite for not only content, but also choice,"
says Nic Covey, director of cross-platform insights at Nielsen.
"Across all age groups, we see consumers adding the Internet and mobile devices to their media diet — consuming media anytime and anywhere possible."
For the Q3 2009, time spent for DVR was up 21 percent and online video was up 34.9 percent, yet the numbers didn't even put a dent in traditional TV time.
Nielsen highlights
the report
:
* In 3Q09, the average American watched 31 hours of TV per week, with 31 minutes spent in playback mode with their DVR.
* In addition, each week the average consumer spent 4 hours on the Internet and 22 minutes watching online video.
* The average consumer spent 3 minutes watching mobile video each week.
* Almost 99% of video content watched in America is still done on traditional television
* DVR and Online Video continue to show solid growth – up 21.1% and 34.9% respectively in time spent from Third Quarter 2008
* Teens continue to watch mobile video the most, at just over 7 hours per month, though mobile video is not just a young medium, as mobile users Adults 45-54 report viewing nearly 3 hours of video on their mobile phones