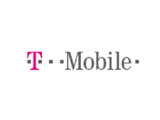 T-Mobile
has announced the launch of carrier billing for the
Android Market
, allowing users to buy apps and then be charged on their monthly mobile phone bill instead of having to buy on the spot via Google Checkout.
In terms of refunds, any apps deleted within 24 hours will not be charged.

The MyTouch 3G, Cliq and G1 will all be receiving the update before December 30th.

Says the post:

"Beginning on December 9th T-Mobile Android device customers will begin to receive an update to the Android Market application to allow for purchases to be charged to their T-Mobile account. This allows customers to quickly purchase paid applications without entering credit card information! If you are an Android device customer here are some details of the change:

* The Market application update will be invisible to you. No steps are necessary to receive the update!
* To ensure that the update is received by all users T-Mobile and Google will stagger the update. You should expect to have the Market update by 12/30/2009.
* Once you receive the update you will be able to purchase paid applications using your credit card or your T-Mobile account.
* Reminder: Any applications uninstalled within 24 hours will NOT be charged to your T-Mobile account or credit card."