Nintendo
has launched two new Wiimote colorways today, pink and blue, giving
Wii
console owners the ability to have 4 separate colorways for their remotes.
Each unit has MotionPlus, and will include a protective sleeve.
Gamers playing four player games can now have a different color controller for each member, but otherwise the new colorways are just that, new colors.
The items begin shipping on February 14th at the same price point of current models.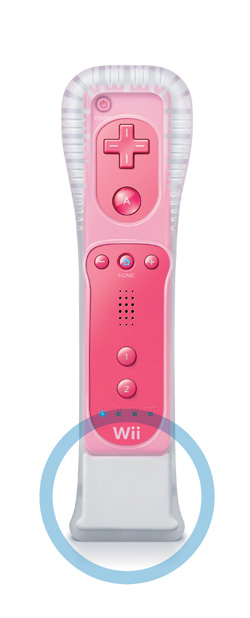 The Wiimotes are the same size but Nintendo's release pictures are different sized.