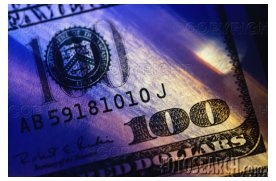 According to a new study by the
GFK Group
, Internet users do not want to pay for online content, ever, no matter the content.
The study, based on interviews with 16,800 adults in the United States and 16 European nations showed that 87 percent of respondents are not willing to pay for online content, and 33 percent even said they wanted everything for free, without ads.
The numbers were most skewed in Eastern Europe where only 7 percent of all the respondents said they would pay for online content, while the numbers were better in the U.S. where 17 percent said they were willing to pay. However, 21 percent of Americans were in the "free, no ads" category. The numbers are slightly better in the UK, at 18 percent willing to pay and Sweden had the highest at 23 percent.
In Spain, 54 percent of respondents said they want everything free, with no ads, a huge number for the developed nation. The same went for France, at 50 percent. France only had 8 percent of respondents willing to pay at all.
The study is bad news for content holders, who have been struggling to find profitable ways to bring content online.
Full press release, in German:
GFK Group