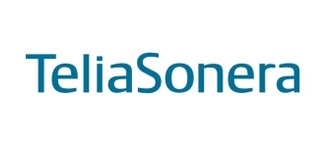 TeliaSonera
has announced the launch of the world's first
4G LTE (Long Term Evolution)
network in Sweden and Norway, using
Samsung's
commercial 4G LTE dongles.
4G offers speeds of up to 100Mbps, ten times faster than current 3G services from TeliaSonera.

"We are very excited to be part of the world's first LTE commercial service from TeliaSonera. It is a truly historic step forward in the mobile industry,"
added JK Shin, executive vice president and head of the Mobile Communications Division at
Samsung
Electronics.
"As an industry leader and innovator, Samsung will continue to offer the most advanced mobile technology to satisfy consumers' unmet needs."

"We are very proud to be the first operator in the world to offer our customers 4G services. Thanks to the successful cooperation with Samsung we can offer 4G to our customers in Sweden and Norway earlier than originally planned,"
notes Kenneth Karlberg, President and Head of Mobility Services, TeliaSonera.
The dongle can be connected to any portable device (notebook, netbook, tablet) via USB and should have backwards compatibility with 3G, HSPA, and EDGE services.
There are currently no phones that can handle the 4G but 2010 should see a change to that.