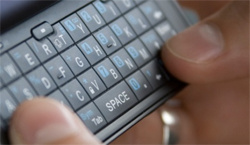 A teen in California saw his cell phone bill balloon to almost $22,000 this month after using 1.34
GB
of data without an unlimited
bandwidth
plan.
The 13-year-old had just been added to his father's family plan, which did not include any data usage. The plan was then charged per megabyte.

Luckily for the teen and his father Verizon said they would be crediting the account the entire amount, and the teen has had his account suspended (by his father).

Verizon says it always investigates into astronomically high bills.